Computer-Aided Dispatch
AmbuPro integrates with dozens of CAD systems, providing real-time listings of available calls. Users can easily import and refresh available fields with just one touch, accurately populating dispatch complaint, priority, location, time, patient data, and so much more. Any available data from the CAD system can be dynamically mapped to AmbuPro and formatted to meet your needs on the fly.
Interface Bridge
AmbuPro integrates with Zoll, Physio-Control, and Philips monitors, allowing for cardiac monitor integration. Users can import complete vital signs and administrator-defined event data, as well as attach rhythm strips and 12-lead ECGs.
IntelliForms
With this feature, users can create a completely paperless environment and eliminate redundant documentation. IntelliForms is used to electronically populate state or agency-specific forms with AmbuPro incident and patient data. Users can fill in additional fields and the form is then auto-saved as a PDF and attached to the incident as part of the permanent record.
Health Information Exchange & Hospital Hubs
AmbuPro integrates with popular systems and automatically transfers incident and patient data to receiving facilities upon user completion.
Auto-Send
Upon completion of the incident, AmbuPro automatically sends the PCR to the specified receiving facility and pharmacy for medication restocking, with no integration required.
Billing Exports
AmbuPro integrates with dozens of billing software systems, allowing for the automatic sending of all necessary information to in-house or third-party billing systems at the appropriate point in the Workflow process
State Exports
AmbuPro is NEMSIS certified with the latest and all currently live versions. Successful customer PCR records are automatically sent to over two dozen US states and territories. AmbuPro was also the first ePCR vendor to be NEMSIS v3.5 certified.
Fire/RMS
AmbuPro integrates with existing fire/RMS systems to pre-populate NFIRS data.
Custom
AmbuPro has implemented many successful custom integrations for various customers and purposes. These integrations include geospatial, CARES, reporting and warehousing, crew/HR management, supply inventory, and other internal file-based consumption or external web services. Contact us to find out how we can help move data to/from any data store or records management system. We'll make it happen.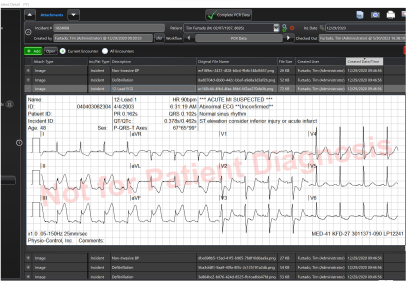 Want to Learn More?
We'd Love to Hear From You. Schedule a product demonstration today so we can learn more about your agency's unique needs and show you AmbuPro in action.