Data Entry
AmbuPro offers an assortment of management components to implement fast and effortless data entry. Our software incorporates features to allow conditional guidance and validation for all mandatory, warning, and recommended fields. We also offer functionalities to accommodate all of the needed tools for efficient patient care reporting. With our ePCR software, healthcare providers can streamline their data management, improve patient care, and provide compliance with industry standards.
User
Friendly
Intelligent
Quick
Powerful
User
Friendly
QuickTap
Utilizes an optional button-based design with a filtering feature for swift and effortless selection of values, instead of dropdown menus.

Frequently Used Values
Driven by artificial intelligence, AmbuPro learns the most common values for each field and presents them color-coded at the top for fast user selection.
Default Values
One-click default values for each field to eliminate repetitive documentation.

Auto-Advance
Upon selecting a field value, AmbuPro instantly presents the user with values for the next field, resulting in lightning-fast data entry.
User Settings
Customizable options for QuickTap and Auto-Advance, in addition to font and field size and light/dark mode app theme.
Intelligent
Logic
Conditional guidance and validation of all mandatory, warning, and recommended fields, including human-readable descriptions and hyperlinks. Users can access the exact fields needed to complete a PCR that is compliant with NEMSIS, their state, and their agency.
ChronoChart
Allows users to document any time-based event (times, vital signs, medications, procedures, communications, assessments) from a single location. It groups and color-codes information by phase (response, scene, transit, complete), preventing users from switching tabs to keep their documentation times "in sync".
Human Body Control
Age and gender-specific body control feature allows body part-specific documentation of exams and assessments. It also provides colored severity, front and back views, individual finger-level detail, and burn percentages. A one-click option is available to input "normal" values for all body parts.
TurboChart
Automatic narrative generation based on incident documentation, which aims to provide 90% of the user's narrative. It also allows rich editing of all text.
Reports
Concise yet data-rich one-page customizable patient care reports that include all pertinent information and signatures. Users can also print, export, or electronically send imported 12-lead ECGs, rhythm strip segments, physician certifications, patient details, IntelliForms, ChronoChart, and more - all in one batch.
Quick
Offline Use & Auto-Sync
Allows users to create incidents while offline and view previous patient encounters, including a one-touch import of demographics, history, and medications - even without an internet connection. Once reconnected, all information synchronizes bi-directionally.
Electronic Signatures
Administrators may configure the system to obtain as many signatures as necessary, even specific to incident type, to comply with legal regulations.
QuickClone
Designed for multi-patient incidents, this feature automatically populates incident-level data, allowing users to add the patient and continue.
QuickTransfer
Designed for multi-leg interfacility transports, this feature automatically creates a new incident for the same patient and swaps scene and destination location information.
Transfer Author
Allows one crew member to begin documentation and securely transfer it to their partner for completion.
Powerful
Quick Patient Lookup
Enables users to quickly find previously encountered patients by entering the first and last name, DOB, or last 4 digits of SSN - importing all of the last known information.
Patient Alerts
Notifies users of any warnings entered by previous crews, such as violent diabetic, infectious disease, additional lift assistance, or other patient-specific knowledge to keep staff safe.
Map
The incident scene is displayed using Google Maps, including satellite imagery and real-time traffic updates, with turn-by-turn directions between the dispatch location, scene, and destination locations.
Attachments
Users can attach any external file to the incident or patient, allowing patient-specific DNR or other forms to be available to future crews who may treat the same patient.
Camera
Automatically integrates with all built-in hardware cameras, making it possible to attach user-cropped photos of the scene, driver's license, insurance card, patient, and more to the incident.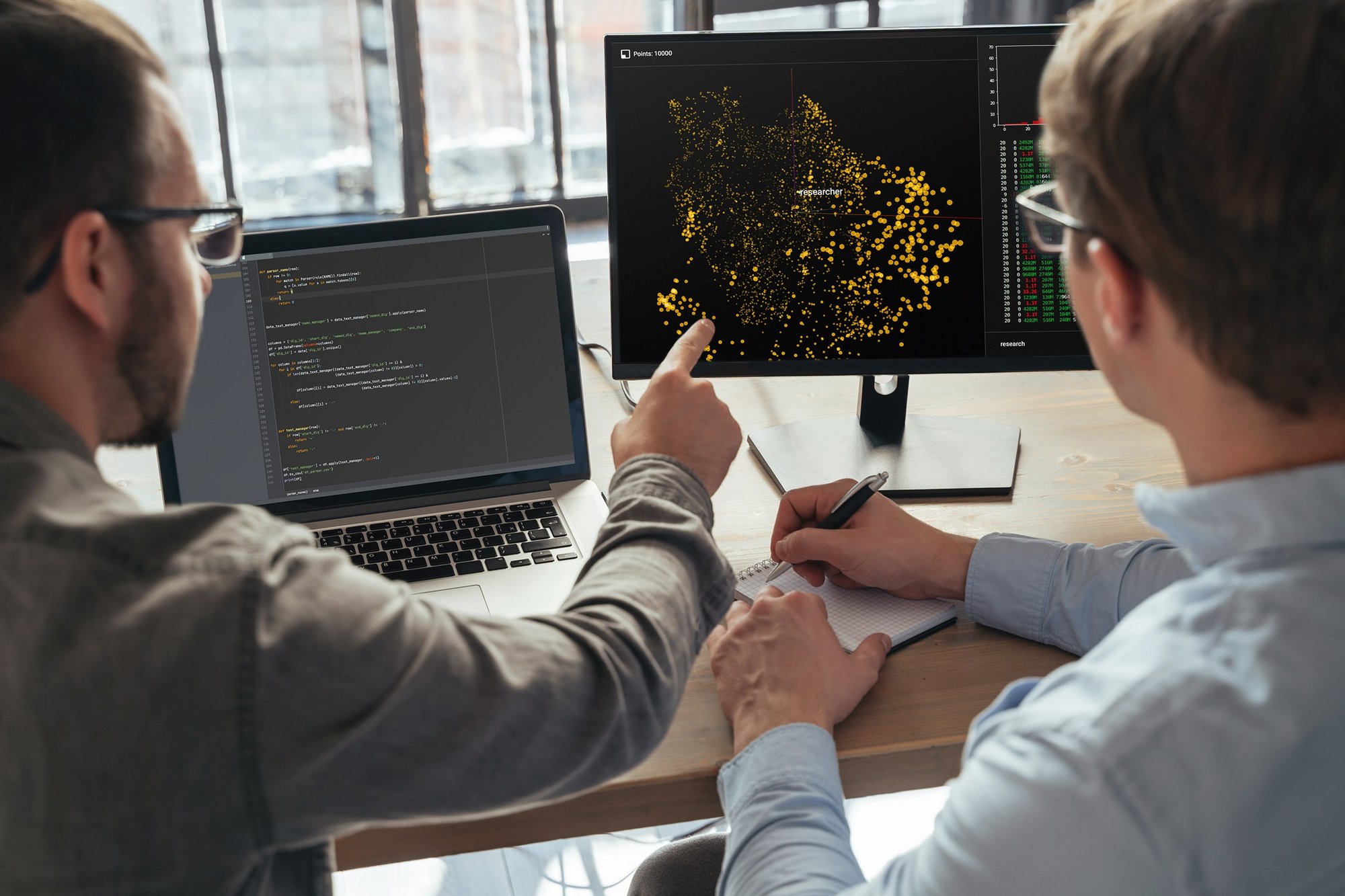 Administration
AmbuPro is intended to assist healthcare providers with a highly secure and customizable ePCR solution. To protect HIPAA and Medicare compliance, all PHI & PII are encrypted at rest and in transit. Our software also offers a complete and powerful module that lets system administrators dynamically control all settings. AmbuPro also contains control tools that supply healthcare providers with the needed resources for efficient incident management.
Visualization
Knowledge
Security
Visualization
Search
Users can find incidents using a limitless set of fields & multi-select values as criteria while choosing which columns to display and any necessary groupings. All fields, whether standard or custom, can be searched.
Search Templates
Administrators can create and save searches with specific criteria and result columns, assigning them a name for future use. The templates can also be shared with others within the organization, making daily, weekly, or monthly advanced searches easier without the hassle of remembering previous criteria and columns used.
Report
Users can select criteria for their search and view the data in a wide variety of options across hundreds of available reports. Reports can be added to user favorites for easy access later, and multiple reports can even be generated at once to be viewed, printed, or saved as a PDF in a single batch. Users can also export the results to MS Excel.
PowerMap
This feature automatically geocodes and generates heat maps based on selected search criteria. Administrators can view incidents on a map and zoom in on each incident as a pushpin, making it easier to analyze response times and frequency of incidents in specific areas.
Knowledge
Automatic Notifications
Users can receive text or email alerts with pertinent information for the incidents that matter most. These include incomplete PCRs, specific medication use such as controlled substances, automated export results, or clinical impressions such as cardiac arrest.
Messaging
The built-in AmbuPro messaging feature enables communication with crews, with the option of linking to a specific incident for review. Users can create groups to send messages to an entire crew at once.
Review Tags
Users can create any name tags for any purpose. These tags can be assigned to incidents during the review process, making it easier to search and mark them as completed. Keep track of incidents that may require commendation, retraining, QA review, medical direction, and other purposes. Tags can also be assigned to patients to keep track of all encounters over time.
Workflow
Allows users to define the steps that each incident will take throughout its lifetime, assigning exceptions, automated tasks, and security roles for each. This ensures that nothing is missed, and the right users have the necessary access and requirements at the right time. A sample configuration may include Data Entry, Supervisor Review, Billing Export, State Export, or QA Review.
Security
Data Security
To ensure HIPAA and Medicare compliance, all PHI & PII is encrypted at rest and in transit. Data retention policies can be configured to control the quantity and type of data synchronized to mobile applications.
Application Security
Users are assigned to roles, and permissions are granted to each role to granularly control data access such as view/edit of incidents, enable/disable of functionality, advanced windows & tabs, searching & reporting, and so much more.
Profiles & Configuration
This complete and robust module allows system administrators to dynamically control all settings, security, value lists, export codes, conditional logic, field visibility & labels, custom tabs & fields, and customized application behaviors.
Activity Log
& Data Auditing
All user activity throughout the application is logged as they navigate. Furthermore, every data change is audited and includes date-time, user, machine, field, old value, new value, and action taken. Administrators may search & generate reports for all activity log & audit data in real-time.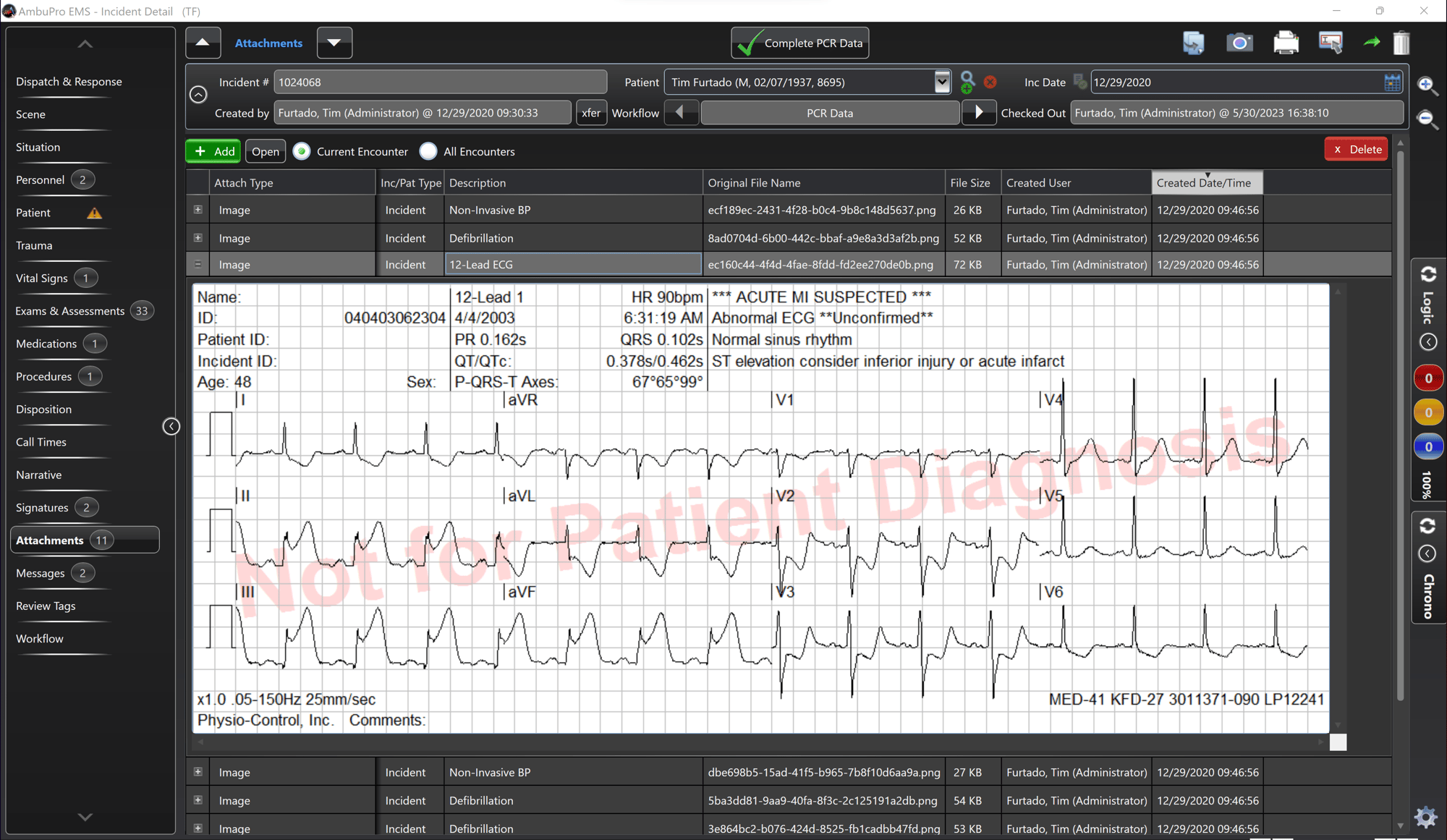 Want to Learn More?
We'd Love to Hear From You. Schedule a product demonstration today so we can learn more about your agency's unique needs and show you AmbuPro in action.