Our account managers possess decades of experience in EMS leadership. They will work closely with you to customize your AmbuPro system to fit your agency's needs.
We offer flexible subscription options, including monthly, quarterly, annual, or discounted multi-year subscriptions.
AmbuPro was first developed in 1999 and deployed in the early 2000s. Although the product has continued to evolve, we are proud to be one of the earliest vendors in the ePCR industry.
Our dedicated EMS leaders conduct the product deployment, training, and support team. They are available by phone or email to assist your staff with any questions or concerns.
As the first product to be NEMSIS v3.5 certified, our team attends all NEMSIS meetings and conferences to ensure that AmbuPro stays ahead of state and national regulatory data requirements, so you don't have to.
AmbuPro offers automated and customizable billing exports so you can receive data quickly.
Our staff is rapidly available to get you up and running and keep your system functioning smoothly.
We encrypt all PHI and PII information at rest and in transit, exceeding all HIPAA and Medicare requirements.
AmbuPro features automatic redundancy and full offline capability to ensure that crews are never down during power/connectivity outages or if customer systems are compromised.
Our system includes automated maintenance, such as rule-based patient deduplication, to maintain clean and accurate data for your crews.
AmbuPro is available for on-premise, cloud, or hybrid deployment, allowing it to integrate seamlessly into your world.
AmbuPro Web provides supervisor browser-based review capabilities.
You can easily integrate with other systems using dynamically-generated exports and imports to ensure proper linkage with all of your apps, devices, and systems.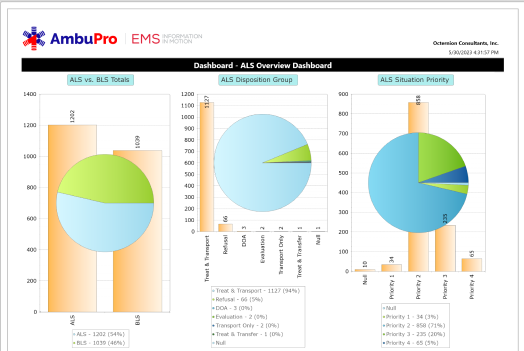 Want to Learn More?
We'd Love to Hear From You. Schedule a product demonstration today so we can learn more about your agency's unique needs and show you AmbuPro in action.